Bear Education opportunities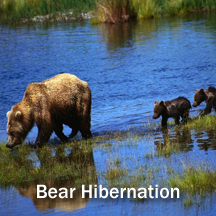 We believe bear education (and wildlife education in general) is essential to long-term survival. Images and data collected from the Automated Bear Trap and camera equipment are used to visually captivate and educate an audience with pictures, videos, and data. Through these methods the public is able to view wildlife in a safe manner for both the animals and themselves.
Our most popular class is bear hibernation and habitat.  Visit www.inspiredclassroom.com for a list of our current k-12 classes.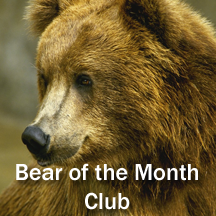 In the 2013-2014 School year we will be offering Bear of the Month Club for students k-12. This 8 part bear education series will feature one bear from around the globe. Each presenter will be a field technician or conservation advocate who specializes in a particular genus of bear. Bears discussed will include sun bears, polar bears and speckled bears. Please contact us for more information.
Bear Safety is also an important aspect of bear education! We have taught bear aware classes to students throughout Montana and Idaho. In our interactive  educational one hour video conference  students learn about bear habitat, attractants, and what to do if you encounter a bear. All of our curriculum comes from data gathered by the automated bear trap and extensive research. If you would like to be a part of this program please contact us.