(Bear Trapping Tool) Makes Bear Trapping Efforts Easier
By Matt Leach KECI Missoula, Montana
MISSOULA, Mont. — Wildlife officials in Missoula had to put down a bear causing trouble in Missoula's Rattlesnake neighborhood Wednesday. Fish, Wildlife and Parks says it's unfortunate it had to happen, especially this early in the season, but it did give them a chance to try a new (bear trapping) tool. It's a sound a bear never wants to hear. "Right off this Spring we had a bear breaking and entering. About three or four different places," says FWP bear manager James Jonkel. After a 10-day garbage rummaging spree, the 350-pound black bear couldn't avoid the cage any longer. "Sadly there are going to be a handful of individual bears that won't want to give up the gravy train," says Jonkel. But this nab was different. FWP used a first-of-its-kind automated trap. It's the newest invention of Ryan Alter and his company, Alter Enterprise.
Watch the news article here: Sorry this video has been removed from KECI website.
Unfortunately this video was removed from the news website. In case you missed it we have a great video on our home page.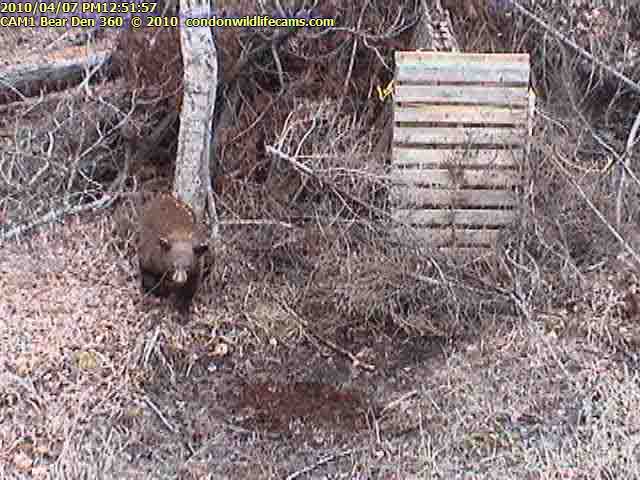 If you enjoy watching bears we also have many archived videos of an orphan cub in a camera enabled den. This den was built and wired BEFORE the cub was placed in it. We take wildlife management seriously and use the utmost care in reducing any possible human/wildlife interactions.